How do you create an event that is so compelling that your most sought-after invitees will carve time out of their busy schedules to attend?

A client came to Pivotal Events with exactly that challenge. Since one of the company's overall strategic business objectives was to secure its place at the epicenter of the venture capitalist world, our client wanted an event that would put them face-to-face with key players in the VC community.

Knowing that many venture capitalists are also golfers, we organized a "by invitation only" tournament at one of the world's most exclusive golf courses that any golfing enthusiast would "kill" to play. Our strategy worked. Our client enjoyed a captive (and captivated) audience, forged new friendships, and built a foundation for ongoing relationships that would last long after the players left the course.

All agreed: It was a hole in one.

Whether your objective is to solidify relationships with key customers, engage new prospects, build brand awareness, or motivate your team, Pivotal Events asks the right questions from the very beginning.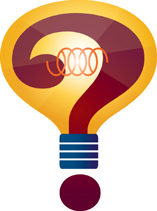 Pivotal Events takes a
refreshingly strategic
approach to every event
they produce, and their
results are consistently
extraordinary.
Alan Simon
Chairman, Omaha Steaks