How does a train conductor reach every station on time every time - even when unforeseen obstacles cross his path?

When organizing the grand opening celebration for a high profile, Moscow-based office complex during the dawn of capitalism in the former Soviet Union, we did just that. The event required large-scale signage, press materials, and an oversized golden key to present to Moscow's mayor. But there wasn't a sign vendor, commercial printer, or promotional-item company for 5,000 miles.

Failure was not an option. So, we sourced a two-ton drum of paper out of Siberia (yes, Siberia) and convinced the Soviet Union's sole compact disc factory to do our printing. We arranged for two artists to sew together pieces of cloth and hand-paint our banner. Finally, we leveraged an "in" at the props department at MosFilm, the state-run film studio, to fashion a custom key. By event day, every obstacle was circumvented, every challenge overcome.

Whether you are looking to produce a small, intimate affair or a worldwide conference, Pivotal Events' experienced, professional team ensures your event, and everything associated with it, will run with the precision of the finest Swiss watch.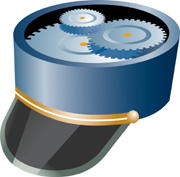 Under huge time constraints and with all of the obstacles unique to Russia, the Yuzhinsky Complex Grand Opening was organized, managed, and executed flawlessly.
Andrei Stroyev
Founder & CEO
Perestroika Joint Venture