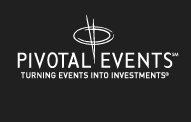 CALIFORNIA STATE ASSEMBLY SPEAKER KAREN BASS TO KEYNOTE CLOSING PLENARY SESSION AT BENJAMIN S. CROCKER SYMPOSIUM ON REAL ESTATE LAW AND BUSINESS

LOS ANGELES (February 22, 2010) – California State Assembly Speaker Karen Bass will address the closing plenary session of the Benjamin S. Crocker Symposium on Real Estate Law and Business 2010. The first African-American woman and first Democratic woman to serve as Speaker of the California State Assembly, Ms. Bass will examine California's budgetary process and the critical role the process will play in California's future.

"Current economic conditions require guidance and leadership. We can't think of anyone more qualified than Karen to discuss California's challenges and what steps are being taken to meet those challenges," said Sarah V.J. Spyksma, Chair of the Crocker Symposium. "Karen will tackle key concerns sparked by the national recession and global economic turmoil, as well as strategies for the future."

---
The Benjamin S. Crocker Symposium 2010 will be held on March 23, 2010 at the Los Angeles Convention Center. It is presented by the Real Property Section of the Los Angeles County Bar Association and the Richard S. Ziman Center for Real Estate at UCLA, and is being produced by Pivotal Events (www.pivotalevents.com). For more information on this event, please visit www.crockersymposium.com.