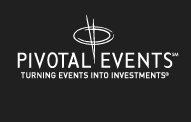 THE 2010 BENJAMIN S. CROCKER SYMPOSIUM ON REAL ESTATE LAW AND BUSINESS TACKLES OBSTACLES/EXAMINES STRATEGIC SOLUTIONS

LOS ANGELES (December 15, 2009) – The 2010 Benjamin S. Crocker Symposium on Real Estate Law and Business — "Negotiating the Real Estate Maze: Challenges and Opportunities" — brings together Southern California's top leaders in real estate for a day of networking, thought leadership, discussion and analysis. Slated for March 23, 2010 at the Los Angeles Convention Center, the Symposium will be chaired by Sarah V.J. Spyksma, real estate partner at Sidley Austin LLP.

"This years' Symposium will present attendees with information needed to make efficient and cost effective decisions during this real estate market downturn," said Ms. Spyksma. "Although there is much uncertainty in the market, the Crocker Symposium aims to provide clarity in the maze of complex conditions we are facing, as well as help professionals position themselves for the future."

---
The 2010 Crocker Symposium is presented by the Real Property Section of the Los Angeles County Bar Association and the Richard S. Ziman Center for Real Estate at UCLA, and is being produced by Pivotal Events (www.pivotalevents.com). Keynote speakers and program details will be announced at a future date. For more information on this event, please visit www.crockersymposium.com.