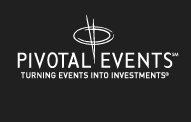 TOP REAL ESTATE BUSINESS AND LAW LEADERS HEADLINE
BENJAMIN S. CROCKER SYMPOSIUM ON REAL ESTATE LAW & BUSINESS 2009

LOS ANGELES (May 5, 2009) – The 2009 Benjamin S. Crocker Symposium on Real Estate Law & Business took place on May 5, 2009 at the LEED-certified Los Angeles Convention Center, adjacent to the new L.A. LIVE entertainment complex. The symposium entitled, "Building the New Real Estate Paradigm," provided unparalleled education and networking opportunities for more than 500 real estate attorneys and business professionals in the Southern California real estate industry.

The symposium was headlined by four keynote speakers discussing various aspects of the current real estate market, including:

Timothy Leiweke, President and CEO of AEG and the mastermind behind the L.A. LIVE complex, gave tips on how to successfully complete a development project.
John Chiang, State Controller for California, discussed key challenges facing California's economy and specific steps the State is taking to address these issues.
David Sears, Managing Director of J.P. Morgan Asset Management – Global Real Assets, analyzed the latest local real estate investment trends.
Jerry Nickelsburg, Senior Economist for UCLA Anderson Forecast, gave an update on the current status of the macro economy and the capital markets.

Post-symposium, a reception was held at Lucky Strike Lanes & Lounge, part of the L.A. LIVE complex. Attendees networked while experiencing the cutting-edge development project firsthand.

"This year's Symposium focused on the key trends occurring within the current real estate market and offered best practices to identify and maximize future opportunities," said Gary M. Tenzer, a board member for the Richard S. Ziman Center for Real Estate at UCLA, and Co-founding Principal and Senior Director of George Smith Partners. "Attendees gained perspective from some of the industry's preeminent leaders, providing them a glimpse into the new real estate paradigm."

This marked the first year the Crocker Symposium was held at the Los Angeles Convention Center, which is LEED-certified to fit the continuously growing demand for sustainable green development. It is adjacent to the new 5.6 million square foot L.A. LIVE entertainment destination where the best in sports, leisure and state of the art real estate developments come together in one place. The complex is home to Staples Center as well as the Nokia Theatre, the GRAMMY MuseumSM, Club Nokia, Lucky Strike Lanes & Lounge, the Conga Room, and ESPN Zone.

---
The Crocker Symposium 2009 was presented by the Real Property Section of the Los Angeles County Bar Association and the Richard S. Ziman Center for Real Estate at UCLA, and produced by Pivotal Events (www.pivotalevents.com). For more information on this event, please visit www.crockersymposium.com.