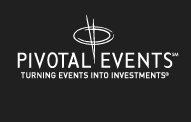 STATE CONTROLLER JOHN CHIANG AND J.P. MORGAN MANAGING DIRECTOR DAVID SEARS TO KEYNOTE BENJAMIN S. CROCKER SYMPOSIUM ON REAL ESTATE LAW & BUSINESS

LOS ANGELES (March 12, 2009) – John Chiang, California State Controller and David Sears, Managing Director of J.P. Morgan Asset Management – Global Real Assets (JPMAM-GRA), will serve as keynote speakers for the Benjamin S. Crocker Symposium on Real Estate Law & Business 2009. The Symposium will be held May 5, 2009 at the LEED-certified Los Angeles Convention Center, adjacent to the new L.A. LIVE entertainment complex, and will provide unparalleled education and networking opportunities for real estate attorneys and business professionals in the Southern California real estate industry.

As State Controller and Chief Fiscal Officer of California, the world's eighth largest economy, Mr. Chiang oversees more than $100 billion in annual receipts and disbursements of public funds, as well as provides financial guidance to local governments, schools and special districts. His keynote will discuss the challenges facing California's economy and how investments in a sustainable environment present significant opportunities.

David Sears has more than 20 years of real estate experience and currently serves as the head of Real Estate Asset Management for the West Coast Region of JPMAM-GRA. Responsible for all aspects of asset management, Mr. Sears oversees a portfolio of more than $10 billion in West Coast real estate including 14 million square feet of office space, 14 million square feet of industrial space, and 15,000 residential units. His discussion will shed light on issues such as the current financial market illiquidity, the direct and indirect ramifications of illiquidity, and potential drivers that may return us to equilibrium.

This marks the first year the Crocker Symposium will be held at the Los Angeles Convention Center, which is LEED-certified to fit the continuously growing demand for sustainable green development. It is also part of the new 5.6 million square foot L.A. Live entertainment destination where the best in sports, leisure and state of the art real estate developments come together in one place. The complex is home to Staples Center as well as the Nokia Theatre, the GRAMMY MuseumSM, Club Nokia, Lucky Strike Lanes & Lounge, the Conga Room, and ESPN Zone.

---
The Crocker Symposium 2009 is presented by the Real Property Section of the Los Angeles County Bar Association and the Richard S. Ziman Center for Real Estate at UCLA, and is being produced by Pivotal Events (www.pivotalevents.com). For more information on this event, please visit www.crockersymposium.com.