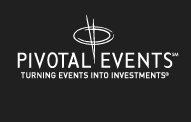 MANY BORDERS. ONE WORLD.™ KEYNOTE PRESENTATION ENTERTAINMENT GOES GLOBAL

LOS ANGELES (April 15, 2008) – Tim Leiweke, President and CEO of global sports and entertainment leader AEG will deliver the keynote address at the Inter-Pacific Bar Association's 18th Annual Conference, Many Borders, One World.™. The conference, taking place at the Hyatt Regency Century Plaza Hotel from April 27-30th, 2008, will provide unparalleled education to the expected 700 attorneys from over 25 jurisdictions worldwide who will attend the conference.

Leiweke will discuss how entertainment in today's global market knows no boundaries. Entertainment brands – from sports to movies to music – are transcending borders and languages and are creating legions of loyal fans around the world. From massive marketing machines to innovative financing structures, global entertainment is burgeoning, and the movement has just begun. Leiweke will explore these exciting topics and provide his seasoned international insights during the keynote address of the IPBA 2008 Annual Conference.

"I am looking forward to sharing AEG's vision for entering into the China and Asian marketplace while at the same time learning from our guests more about the exciting changes taking place in their region," said Leiweke, President and CEO of AEG.

The Inter-Pacific Bar Association (IPBA) is an international association of business and commercial lawyers with a focus on the Asia-Pacific region. The Los Angeles conference will offer 38 plenary and educational programs organized by the IPBA's 19 substantive law committees and the 2008 Conference Host Committee, which includes representatives from some of the world's most respected law firms.

AEG is one of the leading sports and entertainment presenters in the world. AEG, a wholly owned subsidiary of the Anschutz Company, owns or controls a collection of companies including facilities such as STAPLES Center, WaMu Theatre (Seattle), The Hartford Civic Center, El Rey Theatre (Hollywood, CA), Colosseum at Caesars Palace (Las Vegas), Rentschler Field (Hartford), Target Center (Minneapolis), NOKIA Theatre Times Square, NOKIA Theatre at Grand Prairie and The O2, a 28-acre development located in the eastern part of London along the Thames River which includes a 20,000-seat arena and over 650,000 square feet of leisure and entertainment use; sports franchises including the Los Angeles Kings (NHL), Los Angeles Riptide (MLL) and Los Angeles Galaxy (MLS), two hockey franchises operated in Europe and management of privately held shares of the Los Angeles Lakers; AEG Marketing, a sponsorship, sales and consulting company.

The 2008 Inter-Pacific Bar Association Conference is being produced by Pivotal Events (www.pivotalevents.com). For more information on this event, please visit www.ipba2008.com.

About the IPBA
The Inter-Pacific Bar Association (IPBA) is an international association of business and commercial lawyers with a focus on the Asia-Pacific region. The IPBA was founded in April 1991 at an organizing conference in Tokyo attended by 500 lawyers from throughout Asia and the Pacific. Since then it has grown to become a preeminent organization in the area of law and business in the Asia-Pacific region, with a membership of more than 1500 lawyers from over 60 jurisdictions around the world. Supported by major bar associations, law societies and other organizations throughout Asia and the Pacific, the IPBA plays a significant role in fostering ties among members of the legal profession whose clients represent a predominant share of the world's global brands.