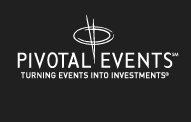 18TH ANNUAL INTER-PACIFIC BAR ASSOCIATION CONFERENCE COMES TO LOS ANGELES

LOS ANGELES (January 22, 2008) – The Inter-Pacific Bar Association's 18th Annual Conference will be held in Los Angeles from April 27-30, 2008 at the Hyatt Regency Century Plaza Hotel. The Conference, themed "Many Borders, One World.™," will offer more than 800 business lawyers from 35 different jurisdictions the opportunity to remain current on developments in business law and practice in the Asia-Pacific region and to enhance professional relationships with colleagues throughout that part of the world.

"Los Angeles was selected as the host city for the 2008 Conference because it is home to the largest concentration of lawyers in the United States outside New York City, including thousands of Asian-American lawyers," says Gerold Libby, 2008 Conference Chair and partner in the Los Angeles office of Holland & Knight, LLP. "Many in the United States and elsewhere consider Los Angeles the North American gateway to Asia."

The 2008 Conference will offer 40 plenary and educational programs organized by the IPBA's 19 substantive law committees and the 2008 Conference Host Committee, which includes representatives from some of the world's most respected law firms. The Association of Corporate Counsel will co-sponsor with the IPBA a panel of in-house counsel. Los Angeles Mayor Antonio Villaraigosa, California Governor Arnold Schwarzenegger, and United States Trade Representative Susan Schwab have all been invited to speak at the Conference. Social events during the Conference will include a gala at the world famous Getty Center and an "IPBA in Hollywood" evening at Sony Pictures Studios in Culver City.

"I believe the 2008 Conference will offer IPBA members an unsurpassed opportunity to learn about current legal developments in the Asia-Pacific region, to develop and enhance professional relationships, and to enjoy the traditional collegial friendship which is the hallmark of the IPBA," says IPBA President Zongze Gao, a partner of King & Wood PRC Lawyers, China's largest law firm.

The 2008 Inter-Pacific Bar Association Conference is being produced by Pivotal Events (www.pivotalevents.com). For more information on this event, please visit www.ipba2008.com.

About the IPBA
The Inter-Pacific Bar Association (IPBA) is an international association of business and commercial lawyers with a focus on the Asia-Pacific region. The IPBA was founded in April 1991 at an organizing conference in Tokyo attended by 500 lawyers from throughout Asia and the Pacific. Since then it has grown to become a preeminent organization in the area of law and business in the Asia-Pacific region, with a membership of more than 1500 lawyers from over 60 jurisdictions around the world. Supported by major bar associations, law societies and other organizations throughout Asia and the Pacific, the IPBA plays a significant role in fostering ties among members of the legal profession whose clients represent a predominant share of the world's global brands.